Rotary valves
Rotary valves offered by LLC "Liucija" are applicable to various industries and in the international market already exists for 45 years. Client can choose from wide range models and sizes of rotary airlocks and blowing seals with numerous execution possibilities. This may vary from a simple dust valve to a valve handling product of a critical nature. Range of valves can be divided into few basic categories:
High Duty rotary valves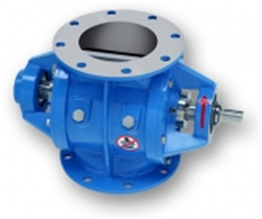 High-Duty rotary valves are employed in the conveying and dosing of almost any kind of product in the most demanding applications. These valves are eminently suitable for handling powdered and granulated materials in pneumatic conveying systems and under atmospheric conditions.
Medium Duty rotary valves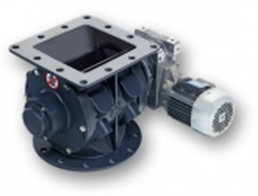 Medium duty rotary airlocks have been specially designed to offer a suitable and economic solution for standard applications with a limited pressure differential. These valves are used for example in dosing and/or discharging of non-abrasive materials in pneumatic conveying systems or mounted below silos/hoppers for abrasive or mildly cohesive products.
Light Duty rotary valves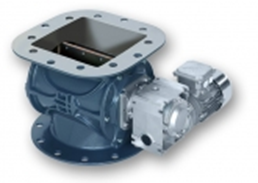 Light Duty rotary valve is specially designed for use in combination with dust filters, cyclones, product separators and dosing systems. These valves are suitable for use in simple and light industrial applications whereby the valve primarily functions as an airlock. Also available as an explosion barrier up to 2,5 bar / dust class St2